EstimatorXpress automatically produces 80 plus management reports from your estimate data. As well as a full breakdown of costs, cutting lists, material schedules (Bill of quantities) and labour schedules it will also tell you how much profit you are going to make and provide cashflow analysis.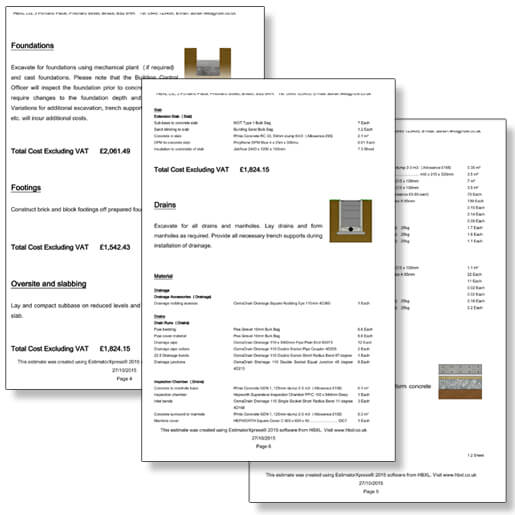 Impress your customers with a professional quote for their building work; show as much or as little detail as you want.
Breakdown of cost by material type/build phase
See detailed cost breakdowns for the job by material type or build phase
The Material Schedule report shows you the quantities of each product you need to order for a job.
See what materials you need to order and when – allowing you to get preferable rates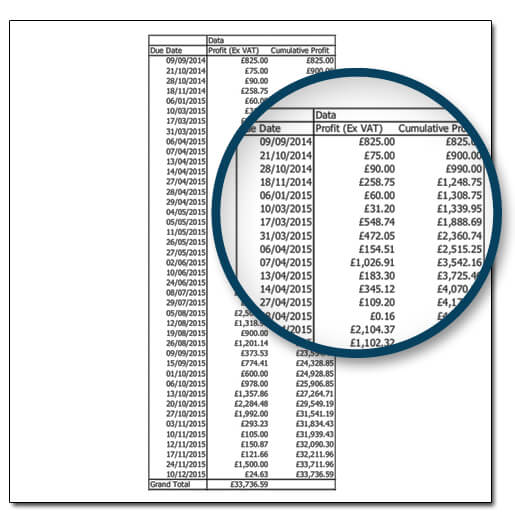 Predict your profit forecast at various stages of the project
There are a variety of cost reports to allow you to see cashflow.
Easily produce professional, full colour build programmes with EstimatorXpress to ensure contractors are on site, on time, as well as impressing clients and the bank.
Ensure ultimate clarity with customers with a stage payment schedule to make sure you get paid for the work you do, on time.
Easily create invoices for the work you have done either by build phase or milestones.