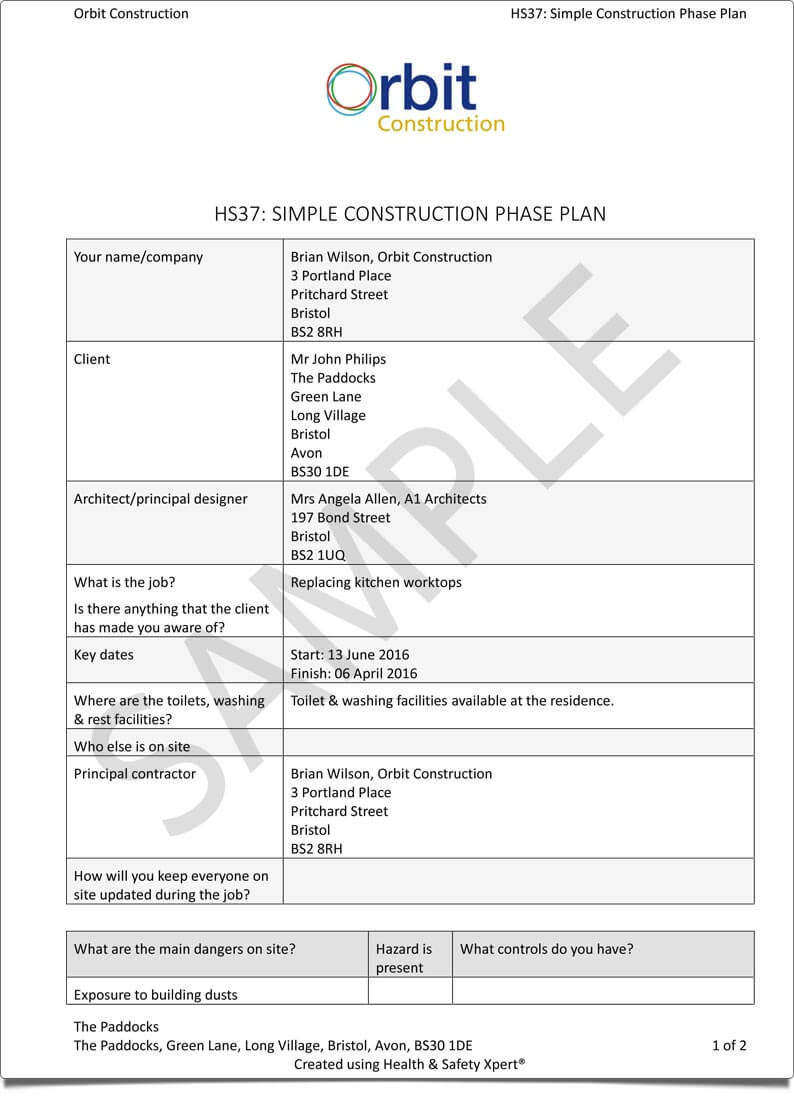 1
When can I use the Simple Construction Phase Health & Safety Plan?
Many have found that the requirement for a Construction Phase Plan (CPP) introduced with CDM 2015 has caused a large increase in paperwork, especially on smaller jobs but with the addition of the short Construction Phase Plan in Health & Safety Xpert work can quickly start on site.
Written specifically for smaller jobs based on the HSE's guidance (CIS80), the plan is designed to cover health and safety considerations whilst saving the user the effort of having to complete the larger CPP. Remember, the construction phase plan you use should be proportionate to the size, scale and risks of the job.