EstimatorXpress is the best estimating software 2016!
We are delighted to announce that EstimatorXpress has been voted The best estimating software 2016 by CV Magazine in their latest Technology Innovator Awards 2016. The reason being that EstimatorXpress is the fastest, most accurate and easiest estimating software on the market.
On top of this we are excited to hear the results of the Trailblazers top 40 of which Adrian Wild, our MD has made the cut and is featured in Business Leaders Magazine  (which can be found here if you missed it). As well as this HBXL have been included in the shortlisting for CIO Applications' Top 25 Construction Applications Transforming Business' Award. So you could say we're rather chuffed at all the recognition!
What makes EstimatorXpress the best estimating software?
At HBXL Building Software we reckon the reason our software is rated so highly and can go on to win awards like The Best Estimating Software, is because we put our builder users first. This means we listen to what our users want and try to give it to them!
It is no wonder then that our users have time and time again given us such good reviews. You can read a couple below or go to our users section to watch and read what our users have to say about our software and their experiences of working with HBXL Building Software.
Estimating Software Review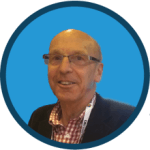 "They're always extremely helpful even when I ask Noddy questions! The complimentary training webinars have been excellent and they're extremely comprehensive- the guys don't end the session until they're happy that every question has been fully answered. They're very enthusiastic and helpful." Read Graham's full recommendation here.
Graham Saunders, Trentace, High Wycombe
 Building Software Advice
"Looking back it seems ludicrous the way we used to do our estimating. Using this software has not only made us work smart but has made our life a lot easier and I'd advise others to do the same.""Since then we've never looked back and it has become an integral part of how the business is now run. It saves huge amounts of time, factors in all the things I didn't consider before into the estimate such as trips to merchant". Read Lee's full recommendation here.